Are you looking for how to play Zelda: Breath of the Wild on your windows PC? Then here you are the right place to land. Breath of the Wild is one of the most popular game for Nintendo Switch or other gaming consoles. Recently the Legend of Zelda: Breath of the Wild is a huge hit and won many awards such as Game of the year. However, some people haven't afforded the high gaming consoles so here we will show you how to play this game on their PCs.
Requirements:
Before downloading anything you need to first check out your windows GPU Drivers, Motherboard drivers Audio drivers are updated or not. Also, install 7zip extractor and all types of DirectX and C++ Redistributable so that no further issues may occur.
Also to download these files on your pc
How to install Cemu 1.11.2
Step 1. CEMU Wii U Emulator for PC from the official Website.
Step 2. Extracted CEMU folder.
Step 3. Next to Extract "cemuhook-xxxx.zip" file inside the Cemu folder.
Step 4: Now just Copy/paste the Graphics pack zip file in the Graphics pack folder inside Cemu 1.11.2 (current release) extracted folder and extract it as shown below.
Step 5: And then extract the last zip file (shader cache) and copy the "xxxx.bin". Drop it inside the Cemu1.11.2 > shaderCache > Transferable folder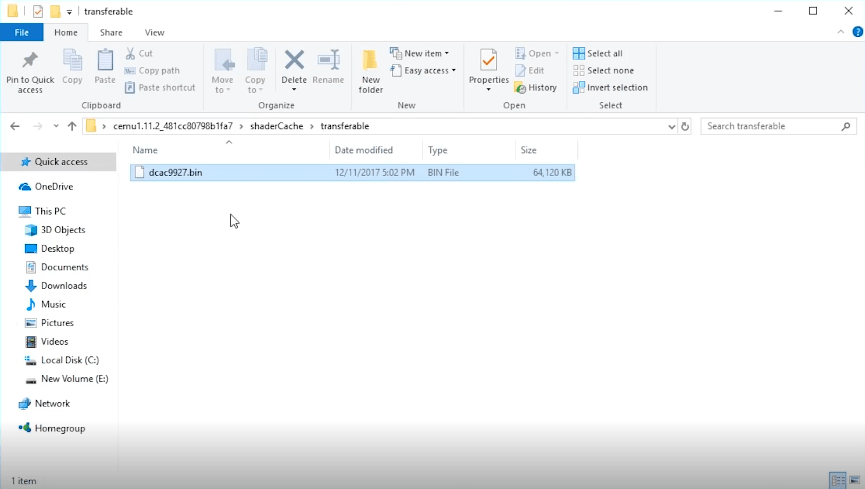 That's it Cemu Emulator on your pc is completely Installed
How to Configure Cemu for The Legend of Zelda: Breath of the Wild on PC
Step 1. Open the Cemu On Windows PC and download any fonts it asks for downloading by clicking the button. If you're having any difficulty downloading them, then try excluding Cemu from your antivirus and try again.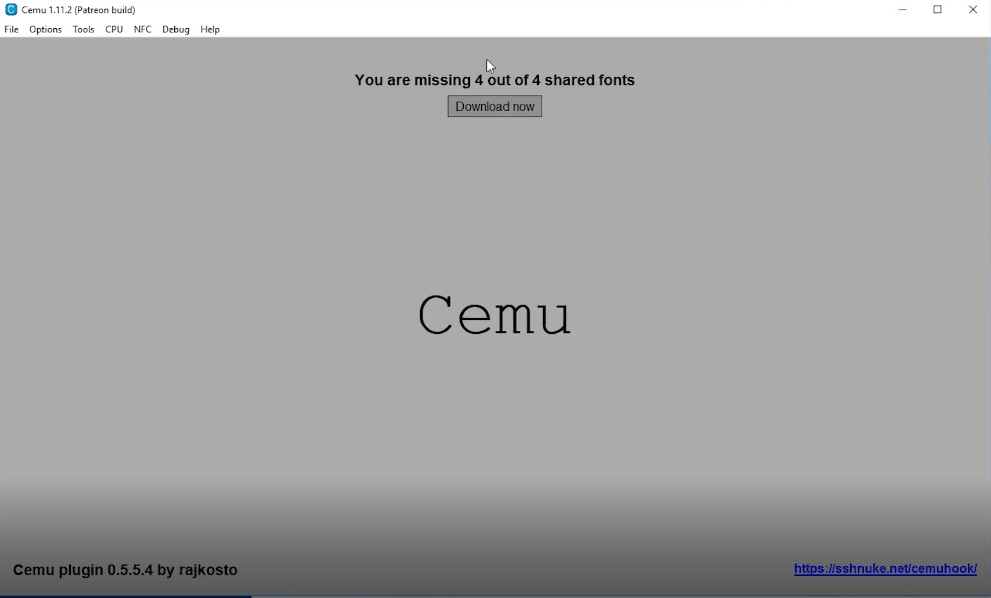 Step 2. Now Menu bar clicks on "Options" and selects "Input Settings"After you can add your controller or keyboards keys according to your own taste e.g Wii U Gamepad and save it.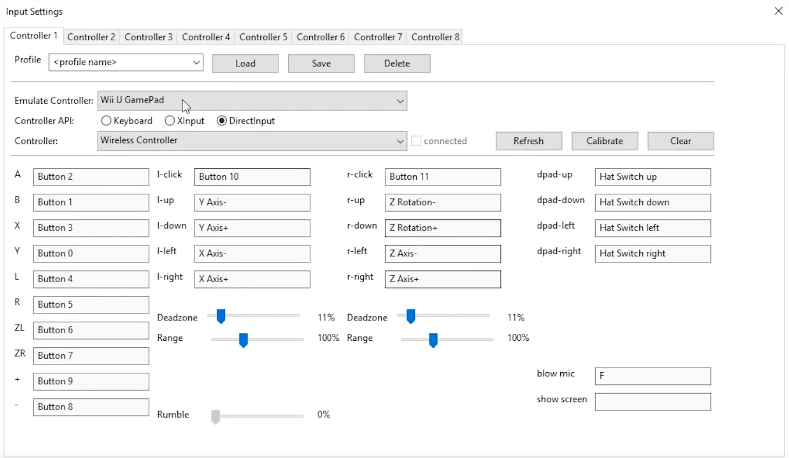 Step 3. After that Click on "Options" once again and select "Graphics packs". Select specific Graphics options for The Legend of Zelda: BotW on which resolution you want to run e.g. 1600 x 900.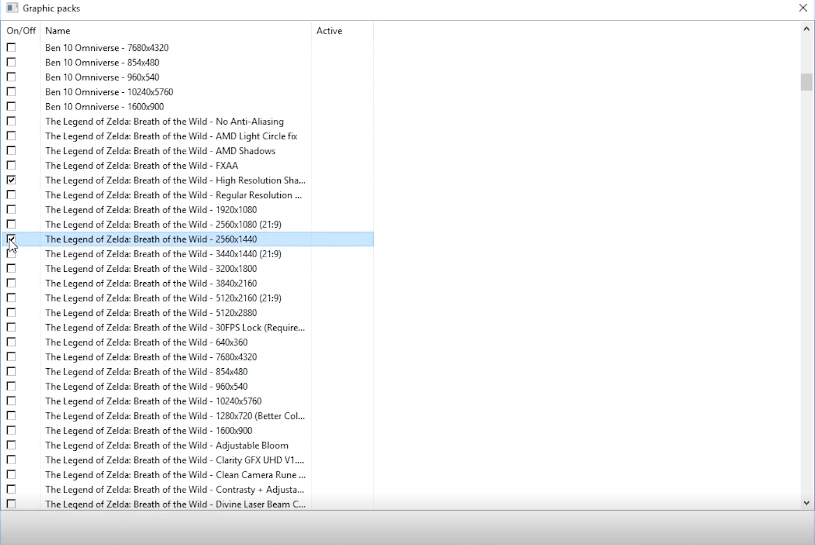 and also select these following options
FPS++
LWZX Crash Workaround
Nvidia Explosion Fix
RefExtra-Enhanced
Square shadow fix
Step 9.  At the end use this configuration for Cemu Emulator, to further optimize your game experience. Click on  and do the following settings on Cemu
"Options"
Upscale filter > Bilinear
Fullscreen scaling > Keep aspect ratio
GPU buffer cache accuracy > Low(fast)
Experimental > Uncheck Enable BotW to crash workaround
Experimental > Uncheck Use RDTSC
Optional:(If you're having NPC popping issue or Physics issue)
Experimental > Check Full Sync at GX2DrawDone()
"Debug" 
Custom Timer > Cemu Default 1x
 MM Timer Accuracy > 1ms
"CPU"
Affinity > All logical cores
At this point, we're done with installation and configuration of Cemu Emulator for The Legend of Zelda: BotW. Proceed to the next page to download The Legend of Zelda: BotW on PC.
How to download and install The Legend of Zelda game files on Cemu: BotW 
Let's follow the steps to install The Legend of Zelda on your pc
First, create three new folders in Cemu Emulator folder
Helper
Helper DL
Helper EX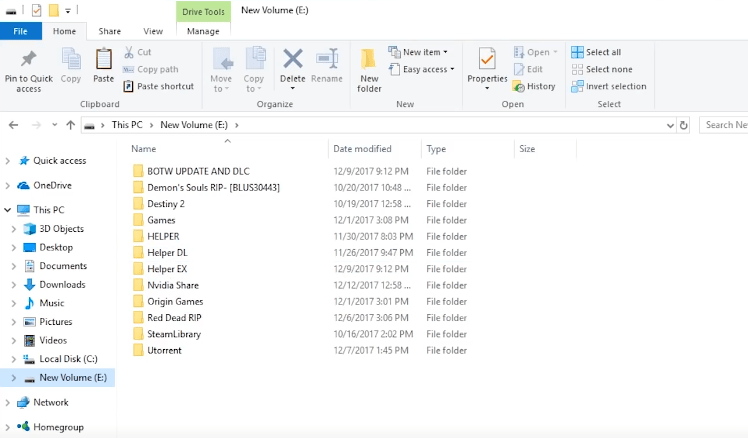 Download WiiU_Usb_Helper from Here
Step 1. First to Download the WiiU_USB_Helper, at the bottom of its window, set the default directories of following:
To Set Wii U Helper Download Directory to Helper DL Folder
After Set Wii U Helper Extraction Directory to Helper EX Folder
Step 2. After that search The Legend of Zelda: Breath of the Wild in Wii U Helper
Step 3. Next to choose your Game (your region specific). And then just Right click of the game and select download game (Click no when it asks for DLC and updates)
Step 4. By Tap Right Click on the game again and select Download update and chose V1.76 update.
Step 5. Select download DLC
Step 6. Just click on start download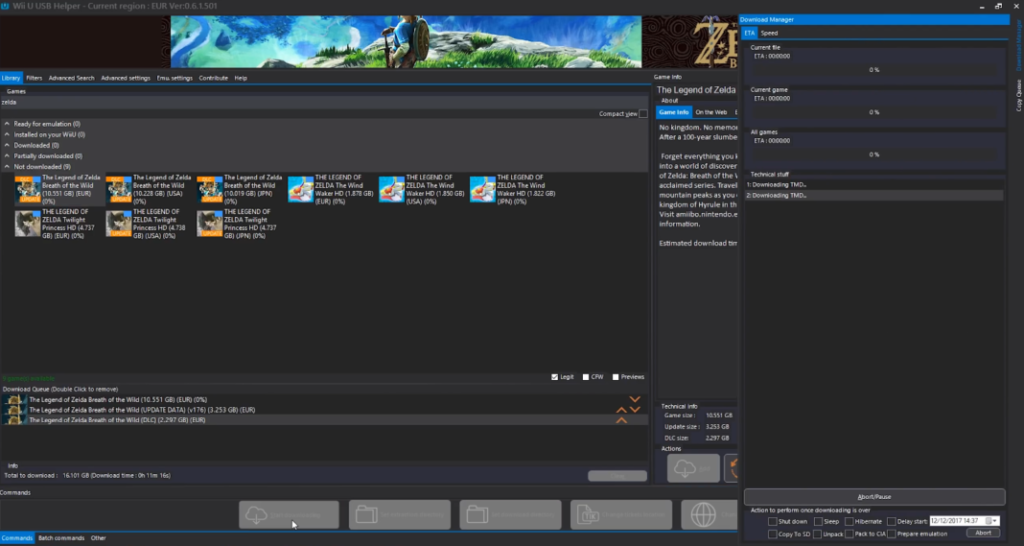 Step 7. After a few second download is complete. Now tap to Right click game icon and click unpack (loadline) or you can check to Unpack option while downloading the files on Wii U Helper
That's it after you are done with the above steps go on to a method to Install The Legend of Zelda: Breath of the Wild in Cemu and Play.
Install The Legend of Zelda: Breath of the Wild in Cemu and Play                                                 
Step 1. First Open The Cemu emulator and select Files > Install game updates or DLC.
Step 2. Go to the Locate Helper EX folder in Cemu Folder (which we created before). Go to update file of game and Select "meta.xml" from meta folder.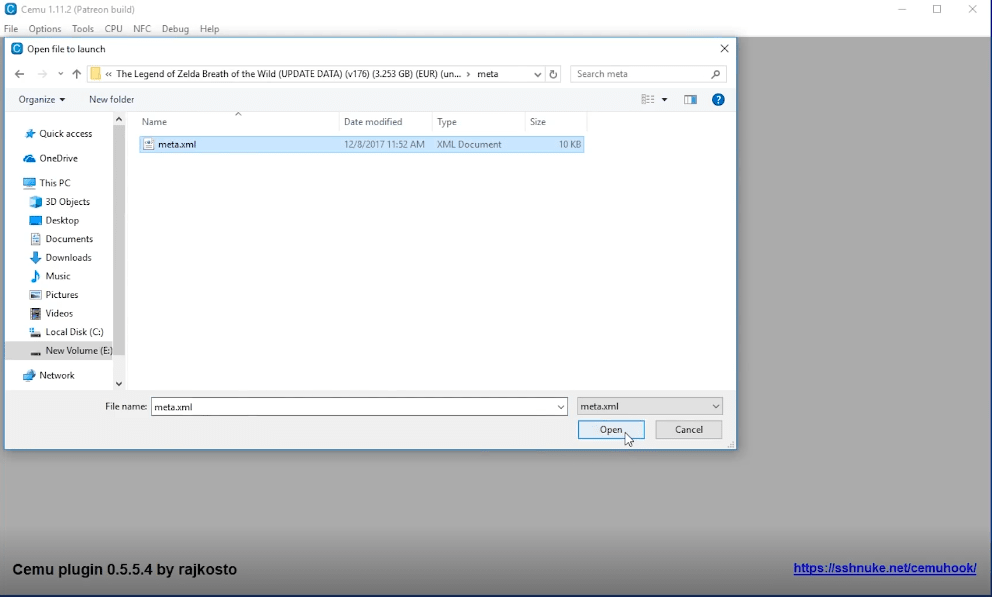 Step 3. Next to repeat the steps for DLC files and select its .xml file
Step 4. After that installation is updates and DLC. Click on File > Load -> Go to Helper EX folder -> then The Legend of Zelda: Breath of the Wild Folder
and then Code folder and select xxxx.rpx file
After a load is done, close Cemu
Step 5. Just Open log.txt file in Cemu folder and scroll down to "Shader Cache name".
Step 6. Tap to Copy your shaderCache name (Don't use mine, everyone has different cache name).
Step 7. And After Goto your shaderCache folder -> transferable and rename the xxxx.bin file with your shaderCache name.
That's it now you gone a ready to run your game, it was a long road but worth it.
After that open the Cemu and load your game. At first, the collection of shaders cache will take time.
When the game launches Always turn on "GX2setGPUFenseskip (HACK)"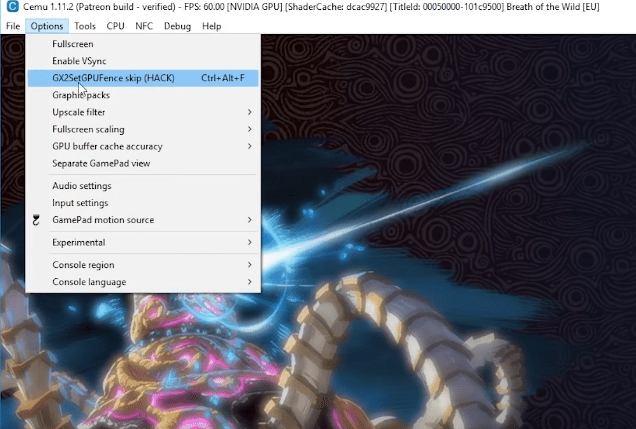 That's it now all process is done to install and play Zelda: Breath of the Wild on PC using Cemu. If you have a any query about it then let me know us in below comment box.