DBAN is a free and open-source project hosted on SourceForge and a free solution to wipe out entire data from the hard drive. This destruction program is also known as "Darik's Booth And Nuke." The reason to introduce this DBAN information with you is that if you are selling, donating, re-installing or giving up your old Laptop/PC. You must know, even you format your laptop/PC hard disk your data is not entirely removed. There is a threat of recovering your data from old Laptop/PC by different data recovery tools available in the market. So instead of becoming dumb, play smart and use DBAN program to wipe out completely hard drive before you decide to give up on old laptop/PC.
DBAN target the entire files and folder from the hard drive for removing process. There is nothing that can hide from DBAN which stored into the hard drive. Any format file, documents, installed application, additional operating system files, updates, setup files, and more. In this article, we will discuss how you can download, Save, Burn, Boot, and Use DBAN with complete guide. Any question or query rose during the process than direct contact through the comment section.
How To Download DBAN Program
Step #1. Open the DBAN Link into the new web browser and click on "Download" button.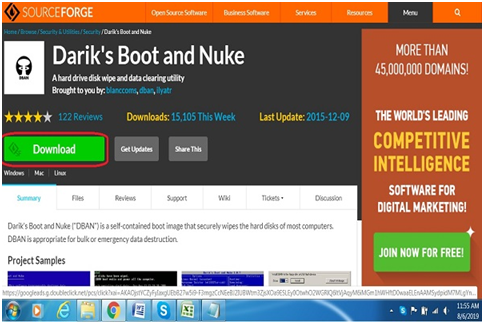 Note: Make sure that you download DBAN file on the same computer which you wish to wipe out.
Step #2. You will see the ios file is downloading; once download complete go to the folder to view the file existence.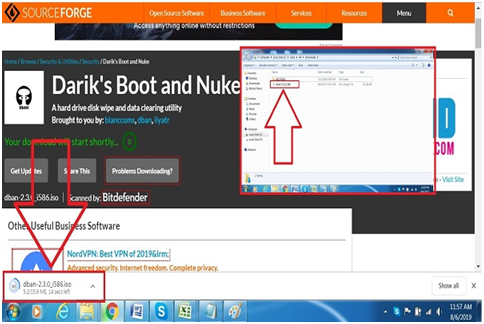 The size of the DBAN downloaded file will be 15.9MB if any update releases the size may be change so don't worry.
How To Burn DBAN File To USB Flash Device or CD
Here you have to create dban USB or dban CD with the help of bootable software making which allows the DBAN ISO file to run the DBAN program.
Step #3. In this step, you need bootable USB software which allows you to create a bootable USB drive or CD.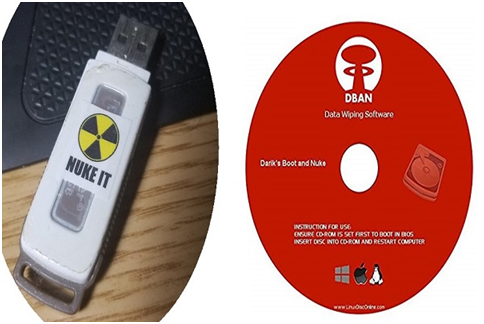 Note: As DBAN is ISO file which does not work by copy and pastes into the external storage, so follow the link to burn an IOS file into USB or CD/DVD.
How To Run DBAN Process
Step #4. In this step, you need to insert the USB or Disc which is booted with DBAN ISO file in above step and restart your Laptop/PC. Once you restart PC, it will start the process by displaying screen as shown in the screenshot.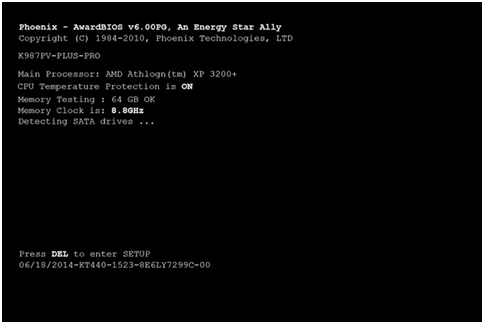 Note: If your DBAN burned disc or USB drive does not work, then try to use above boot related link for CD, DVD, BD disc or USB flash drive.
How To Use DBAN Main Menu Options
You must pay attention toward which drive of your laptop/PC want to erase because once it is done can never be reversed. As you can see the screenshot of DBAN main menu looks like bios setting of PC. So DBAN also works with the same controller only Keyboard to function DBAN.
Step #5. Use the "F#" keys (F1, F2, F3…) from the Keyboard, if it does not work then hold press "FN" and then "F" key. If you are right in command method, then you can use it to erase everything by DBAN otherwise go with the function keys.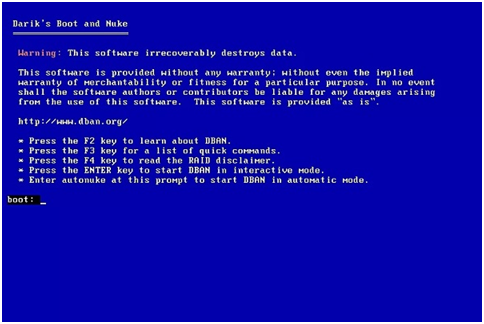 As per the screenshot added in this step with the blue screen, there are different functions Key to press to operate DBAN. F2 is for learning about DBAN & F4 is to read about RAID disclaimer. So leave it behind and go for F3 which provide you complete erasing option, one drive (D: /, E :/) from the PC or complete.
After selecting it, then press "Enter" from Keyboard to start DBAN in automatic mode.
How To Use DBAN Interactive Mode
Step #6. At this step, you are not able to choose the local disk connected to Laptop/PC, to erase. This mode is called Interactive Mode of DBAN. Use the "J" key for up and "K" key for down and press "space" key to select the hard disk. Now press F10 function to start the process of wiping out the hard drive.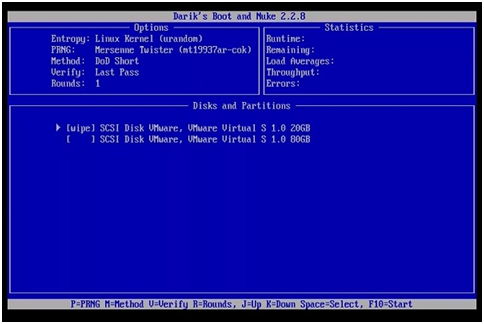 If you want to multiples choices to wipe method, then press "R" key and enter the number you wish to erase multiples time and then press "Enter."
Note: Before you go with step 6, make sure that you selected the correct erase hard drive because there is no pause or stop button in step 7.
Step #7. At this step, DBAN is now handling everything to erase, wait until 100% process completed.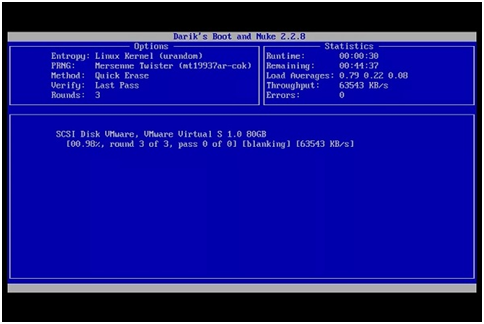 Step#8. If you are at this stage, then you successfully erase hard drive with the help of DBAN program.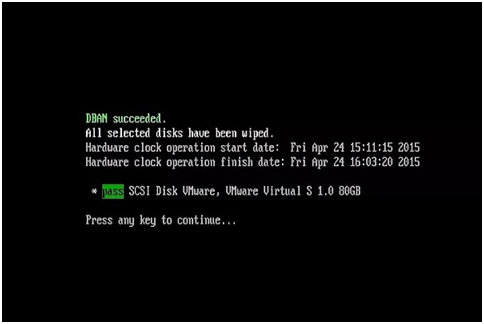 Now remove the USB or CD from your Laptop/PC and then restart your PC. You will see the entire local drive you have selected is wiped out to empty.
Final Words:
We suggest DBAN wipe your hard drive not for misused, only for those who are getting rid of their old Laptop/PC with secure erase personal data. DBAN proved that it removes everything from hard drive, which is why we recommend you to go for DBAN before leaving your old Laptop/PC. If you get to benefit from this article and our information, provide you the useful knowledge then share this information to your friends and family.