Deskgram is a third-party app that allows managing your Instagram account from a desktop. You can even upload videos & Photos by using the Deskgram computer app onto your Instagram account. If you are using Windows PC or Mac, then you can download this Instagram supportive application onto your Laptop/PC.
The Deskgram is 100% safe to manage your Instagram account from PC. There is an update feature of the Deskgram app where you can upload HD Photos with favorite image filters. These filters options contain Ludwig, Aden, Reyes, Perpetua, Juno, Aden, and more. By the mean of managing Instagram on Laptop/PC, you can even tag your friends after uploading images.
One of the best parts of Deskgram is that you can crop or trim your video up to 60 seconds and then upload it. You can even search Instagram users from this windows app and tag or follow them. If you have ever tagged your friend or family, then you can easily find by using a search bar from the Deskgram app.
You can even get the notification for likes or follows on this platform. You can also check on your followers and spy them from the Deskgram application.
How To Use Deskgram To Manage Instagram on PC
Deskgram comes with two different plans- Free & Pro. Some interesting features are missing in the free plan, but in the Pro plan, you get monthly package benefits.
DeskGram Free Plan Register:
In a free plan, you cannot able to upload images or videos into your Instagram account. This limitation of the free package also didn't allow the user to operate 60 seconds of videos and tag 20 people in photos. But you can get the like & comment on post features, along with the deleted post from your Instagram account. You can even view a timeline from PC and search people through this free app. You can search for tags or even check the activity of your friends. Using the DeskGram app, you can also update your Instagram profile. There is an email support feature available in the free package of the Deskgram app if you wish, then download now.
Deskgram Pro Paid Register:
This Deskgram Pro app comes with the $2.99 price monthly package where Instagram user gets unlimited images & videos can be uploaded into your Instagram account through this desktop app. There is a 60 seconds video feature also available, and the Instagram account holder can tag 20 people in photos. These features you will miss in Deskgram free registration. While other features you get from free registration are all available in this paid pro-registration. The other features are a comment on a post, view timeline, search tags, update profile, like a post, delete a post, search people, check activity, and email support. If you wish to go with the paid version of Deskgram, then Buy Now.
Related Information:
File Name: setup
File Type: Setup Launcher Unicode Marbenak
Size: 3.61 MB
File Format: .exe
Supported: Windows OS App
Application Name: DeskGram
How TO Download & Install Deskgram on Windows/Mac PC
Note: As a Windows User, I am downloading for the Deskgram Window PC app.
Step #1. Open the DeskGram PC App link into a new web browser.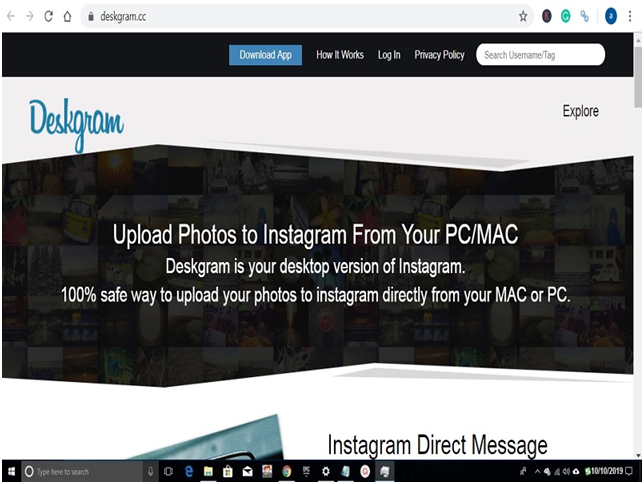 Step #2. Click on the "Download App" button.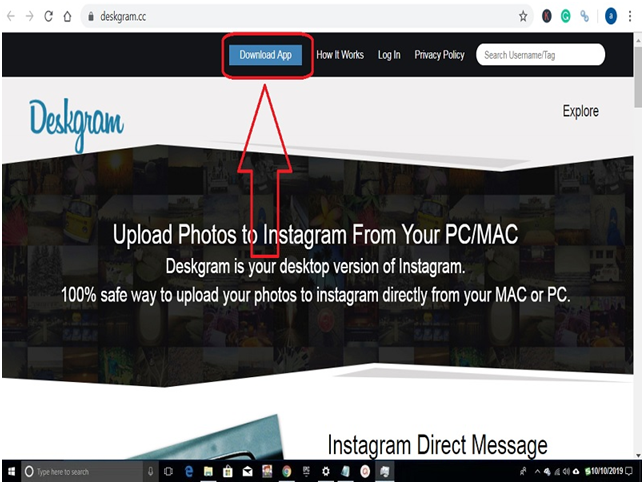 Step #3. It will surf you to another page where you will be asking a download app according to your PC OS.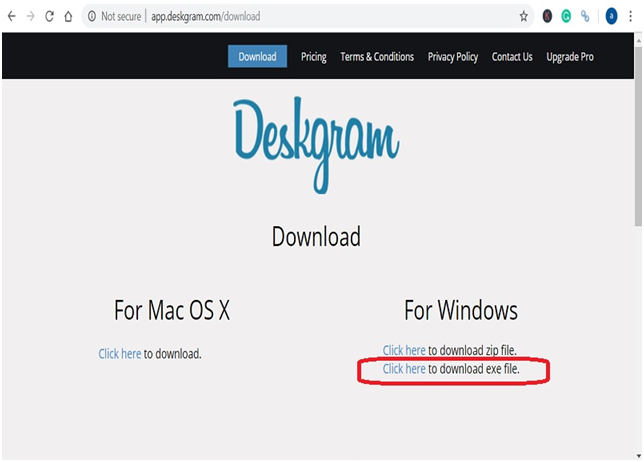 Note: If you are using Windows 7 or above version then you will be needed .net Framework 4.5.2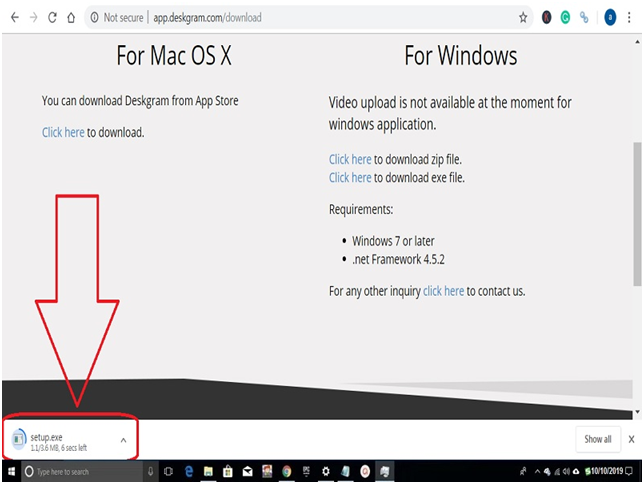 Step #4. Once you click on the download exe file, the setup files start the download.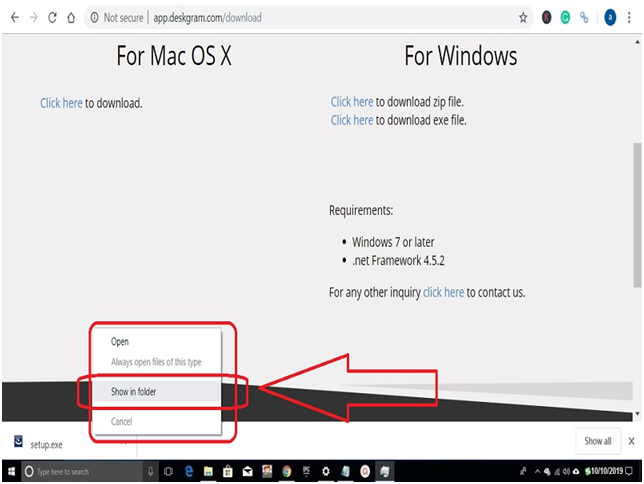 Step #5. When the download is completed, go to the downloaded location by following the screenshot.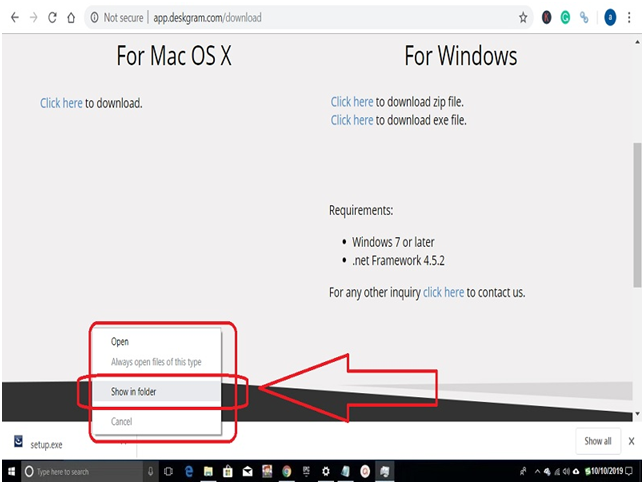 Step #6. You will see the setup .exe file of DeskGram is downloaded.
Step #7. Now double click from the mouse to install the Deskgram application on windows PC. Notification will pop up on the screen for windows to confirm for installation; don't worry. Just click on the yes button to continue. Deskgram will prepare the setup and stop with the install shield wizard for PC. Here you need to click on the "Next" button to continue the process.
Step #8. Now it will ask about customer information, as per your PC manufacturer name will appear on user name as my laptop is "HP". Just click on the "Next" button to continue.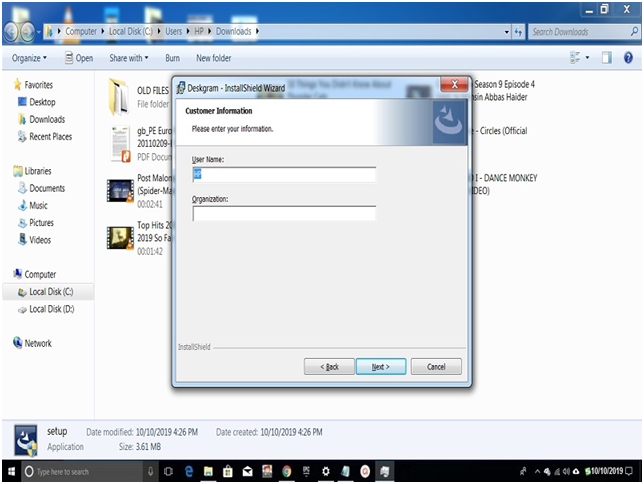 Step #9. If you wish to change the installation folder or drive click on change and update your new location, otherwise click on the "Next" button. And again, click the next button.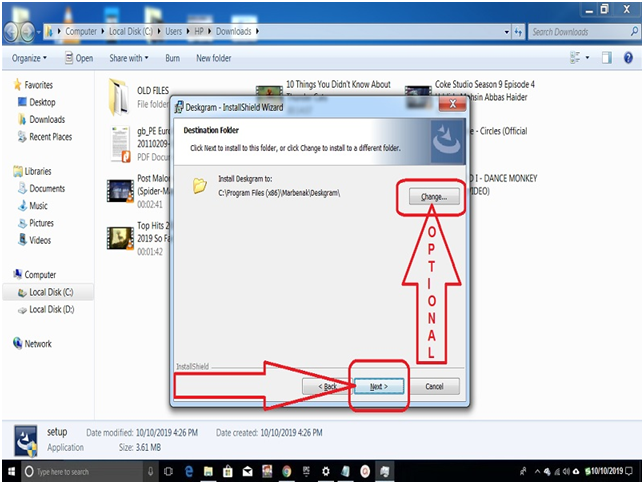 Step #10. Wait a while until the installation of the Deskgram is completed.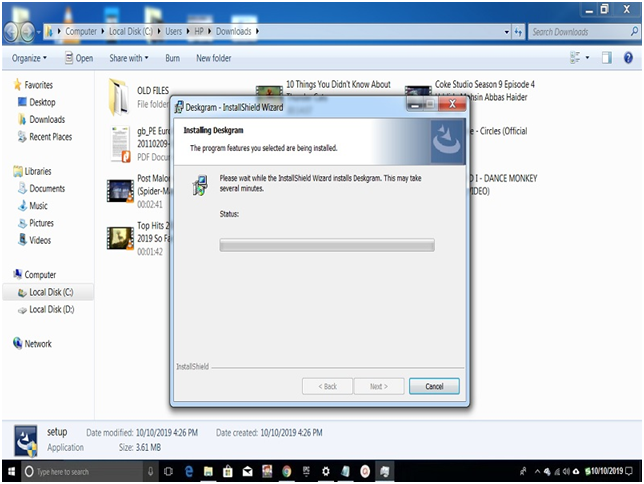 Step #11. Click on the "Finish" button, and you will get the DeskGram app icon shortcut on the desktop or go to the installation location. You can even use the search option by type DeskGram and get the app.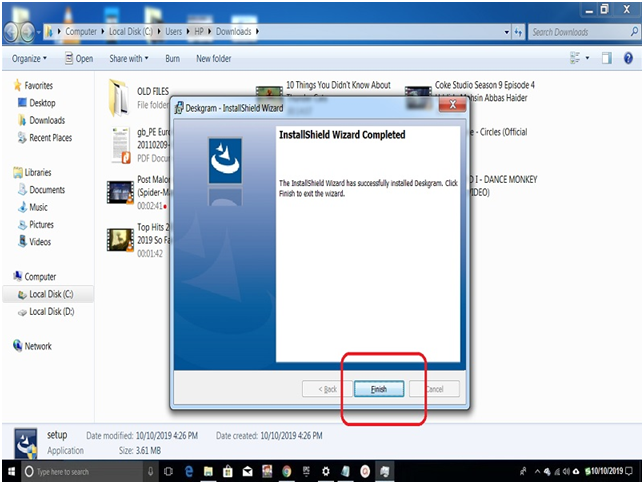 Step #12. Once you find the installed icon, double click on it and enjoy your DeskGram Windows App to manage & upload images on your Instagram account. Enter your Instagram username and password to the provided field and click on the "Log with Instagram" button.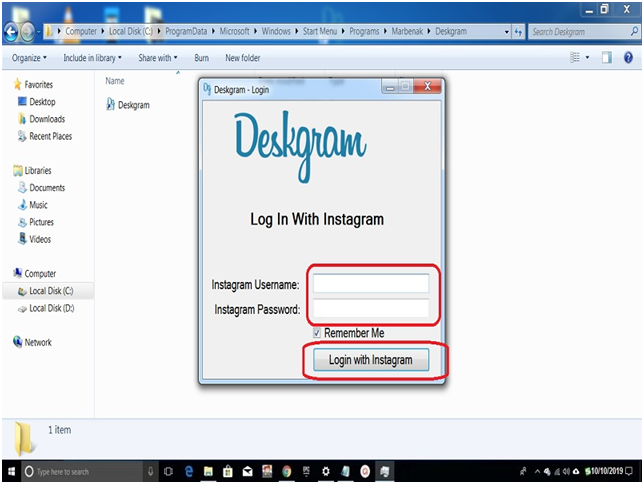 Final Words:
Deskgram is the best application to manage the Instagram account from PC. The one who cannot use their smartphone for any reason this application is the best option for them. We have regular updates on their Instagram. DeskGram is a third-party app that can be considered as a harmful application if you wish to install that will be at your own risk. We hope that you like this interesting Instagram manage apps and share your review in the comment box. Don't forget to share this information with family and friends.