If we are talking about the best web browser, then we say that Google Chrome is the favorite one as 58.4 percent of the total internet users worldwide are using Google Chrome. Because of the topmost internet web browser complexity with multiples features, this web browser software move towards unpleasant error "err_cache_miss".  Why Google Chrome web browser suddenly appears white screen on browser windows and shows the error "err_cache_miss"? Let's find out!
If you are want to resolve this error ERR_CACHE_MISS appears on Google Chrome, then you need the basic information about the interface of the Google Chrome web browser. Google Chrome is a minimalism application design interface that resembles the web browser. Due to this if any user applies wrong codes or internet issues that do not support the browser and the error appears such as developers test apps or user use the webpage.
What It Err_Cache_Miss?
Err_Cache_Miss is an error that indicates towards particular website while loading on the Google Chrome web browser. It does not notify when appears, you can see unexpectedly anytime with the main error message "Confirm Form Resubmission" on Google Chrome web browser.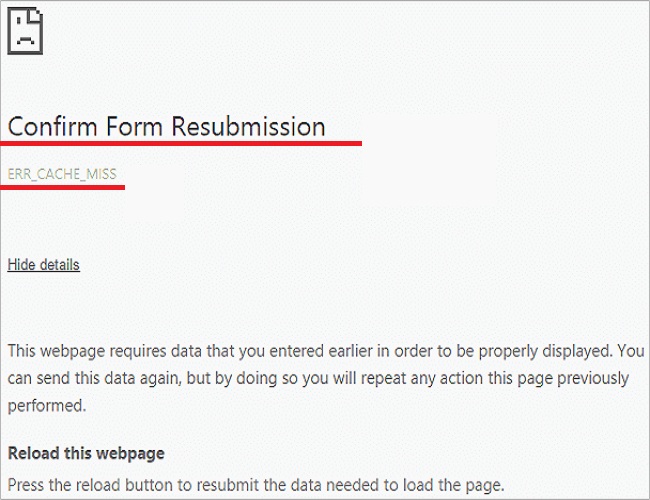 It's not a big issue that needs deep description, you can also get this error while visiting our website as notify the error as "This site can't be loaded from the cache Err_Cache_Miss". The very first step to avoid this error is to get regular updates of your Google Chrome web browser version. And follow the below method to resolve this error "err_cache_miss".
How To Resolve Err_Cache_Miss Error Message Issue
CLEAR BROWSER DATA: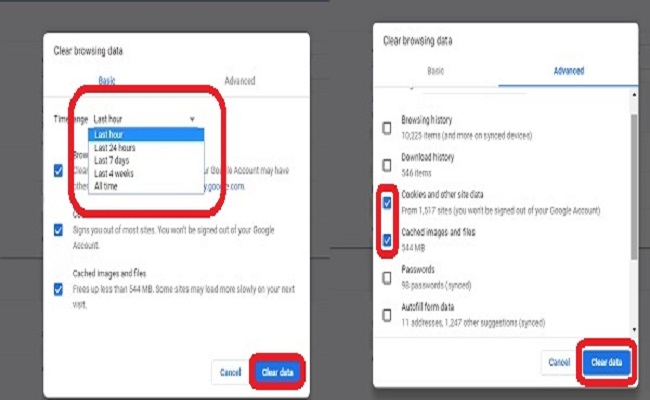 Step #1. When your Google Chrome web browser is open press "Ctrl + Shift + Delete" and you will directly enter into Clean Browser Data reset setting page.
Step #2. Tick only on "Cookies and other site and plugin data" and "Cached images and files".
Step #3. Set obliterate the following item to "the beginning of time" and then click the "Clear browsing data" button.
This will fix your issue and you will not get an error "err_cache_miss if in case this error appears again on the chrome web browser then follow another method.
USE THE DEVELOPER TOOLS: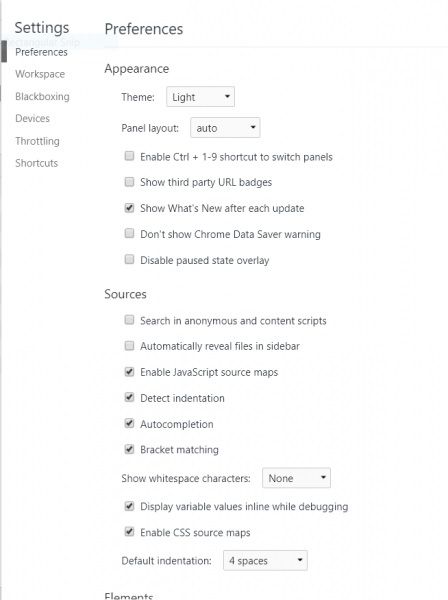 Step #1. Once your Google chrome web browser is open press "Ctrl + Shift + I" key from the keyboard, an element setting will appear on the right side of the chrome web browsing window. At the same time press, the "F1" key from the keyboard and you will be into the setting preference tab option.
Step #2. Here you need to select "Disable Cache (while DevTools is open)" and confirm the change in settings made by "Apply" it.
Step #3. Now you need to refresh your current error page and then check if any error occurs again or not. There is more chance that you will not get any error after applying this method. In case if the error appears again on your Google Chrome web browser then the next method.
FLUSH DNS CACHE: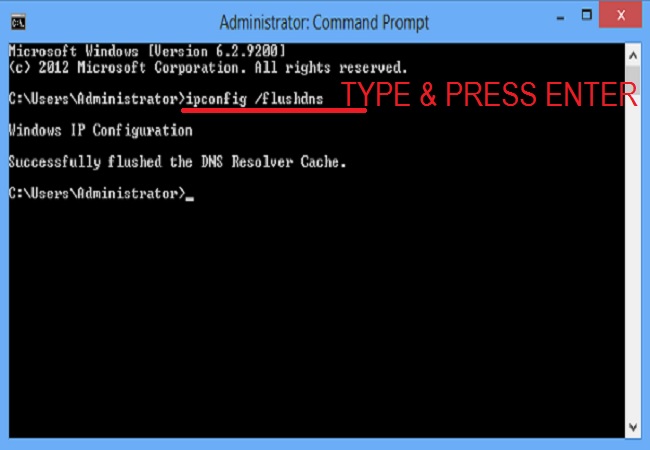 Step #1. Go to start and open "Command Prompt (Admin)" windows and type ipconfg /flushdns in the command list and then press the "enter" key from the keyboard.
Step #2. It will automatically configure windows IP and your DNS will successfully flush to resolver cache.
REMOVE CONFLICTING BROWSER EXTENSION: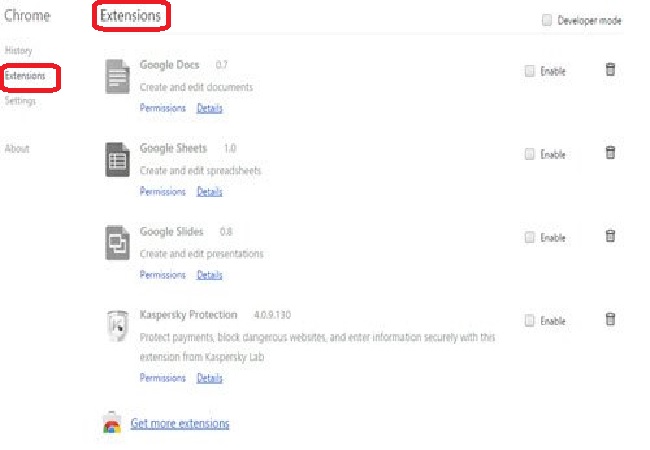 Step #1. It never is seen as per research, but if you still get the error even after applying above method then go to the chrome web browser menu option there click "More tools" then "Extension".
Step #2. In the extension room, you will see all the list of extension that is installed. Check for an unexpected or suspicious extension, once found disable it or remove it from Google Chrome.
Once done close your Google Chrome web browser and then click on the restart button. Reload that web page from which you get the error err_cache_miss. It will load perfectly without any white page error.
Final Words:
We suggest that before you go through the above resolving methods, check if any update release for your Google Chrome web browser. It can help to stop the err_cache_miss error without applying the above method. We hope that after the follow out given method, you will no longer see the white error message appears on Google Chrome Web browser. If an error does not leave your Google chrome web browser, then contact us on the comment box.