Have you ever wondered to access your friend's data from his PC to yours? If so, then you will be glad to know that we have Hamachi services works great for you to access data from another computer with their permission. Also, it's one of the best VPN services to browse anonymously and secure your online world. Let's discuss more about Hamachi.
Hamachi is LAN like extended connectivity network to mobile users. Hamachi is the business and distributed team's application. In Hamachi, user can create secure virtual networks easily on private and public networks demand. The best part of Hamachi over the internet is that it is a web-based management system which allows the user to maintain from anywhere with a secure mode.
Hamachi Features
1#. On-demand networking
2#. Unattended Access
3#. Gateway Access
4#. Hub-and-Spoke Networks
5#. Mesh Networking
6#.Security
7#.Centralized Software Deployment
8#. Manage and Restore Networks
9#. Client Configuration Management
10#. Centralized Access Controls
Benefits of the Hamachi VPN
Hamachi works on demand and the internet such as consoles for gaming, Remote network printers, cameras, and more.
Hamachi computers networks run in the background so that even if they are unattended, you always have access.
Hamachi VPN application provides secure access from a centralized LogMeIn app gateway to remote clients, including the resources on it, to your private network / LAN without altering firewalls or network routers.
Hamachi provides safe access for distant customers from any place to particular pcs on your network without altering firewalls or network routers.
Using Hamachi, you can create a straightforward; virtual mesh network quickly and easily enables remote machines to link directly to each other, providing users fundamental network access to all the network resources you need.
Using 256-bit SSL encryption, you can trust safe communications via government and private networks.
In Hamachi the dispatch virtual network client software to new PC remotely quickly and easily. Send a connection to end customers to download & install the client to be involved in a particular virtual network.
The virtual end-user networks are restored and manage in Hamachi app through the internet with a mouse click from anywhere.
In Hamachi user can set individual networks and customers default configurations with complete, limited, and minimal customer interface modes assistance.
Note: You can use up to 256 customers by LogMeIn ID.
Hamachi access and use the control of the network. It includes network locking, continuing membership, password management, and network authentication of the system.
Before you download Hamachi, you should know what you get with the free application software.
We always try our best to get the easiest way to download with confidence by a single click. But you may wonder that software here is free then what a catch. The actual thing is that almost everything is free, but there are a few things you need to know. First thing you need to check out is that the app is open or free to try.
Free software's are fully loaded to some app while Freemium software makes you pay to get all those features. The actual meaning of free to try software means you try the software before you buy. But there is a limited period for those open to try the software; they expire after 30 days.
You must know that the trial version may not get software or security updates. Now you understand free software click with a confidant and enjoy your free software.
Hamachi Application Specification:
Publisher: LogMeIn
Release Date: April 03, 2019
Version: 2.2.0.633
File Size: 8.72MB
File Name: hamachi.msi
License Model: Free
Category: Networking Software
Subcategory: Network Management Software
Operating Systems: Windows 10, 8, 7, XP, Vista, Windows 2000
Price: Free (Trial version)
STANDARD: $ 49 /year (RECOMMENDED PLAN)
PREMIUM: $ 199 /year
MULTI-NETWORK: $ 299 /year
How To download Hamachi App For Windows
Step #1. Open the Hamachi VPN on-demand link in a new web browser.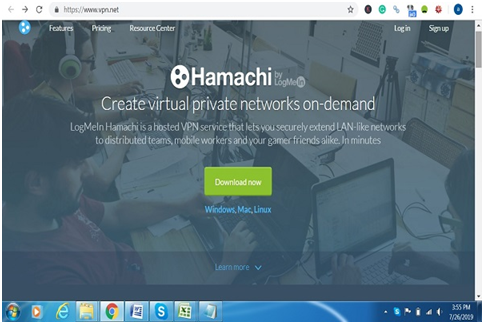 Step #2. Click on the "Download Now" button. You can also download Hamachi for Mac, Linux, and download file mention below setup.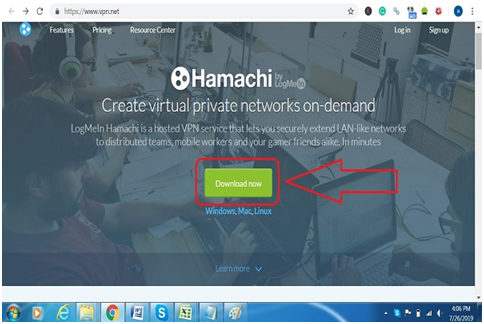 Step #3. You will see the downloading starts with the countdown, in the screenshot.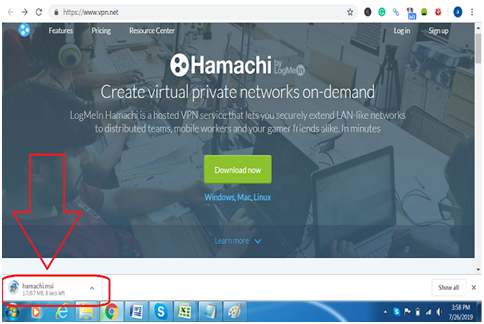 Step #4. When the download completed, right-click on the downloaded file and click on "Show in Folder." It will take you to the exact windows download folder.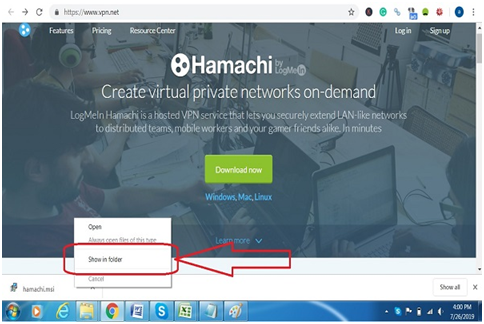 Step #5. In the download folder, you can see the file name hamachi.msi downloaded.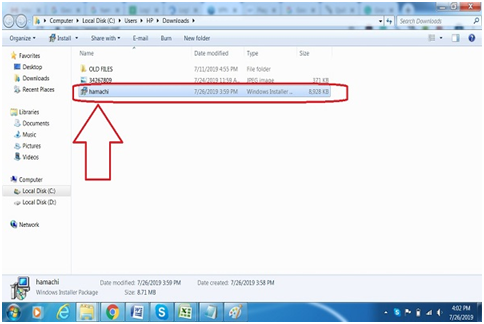 To check that this Hamachi setup file is successfully downloaded, follow the installation process.
How To Install Hamachi App For Windows
To install Hamachi for the Windows platform, I am using window 7.
Step #1. Double click on the downloaded Hamachi setup file, you will get the notification popup "Do you want to run this file?" Click on "Run" button.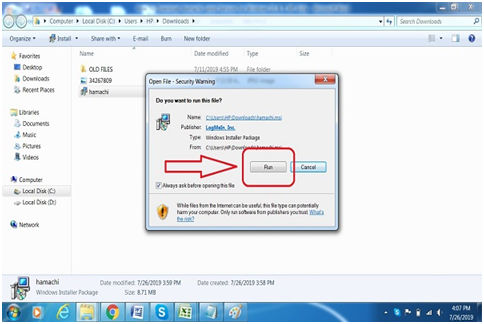 Step #2. It will start preparing, and the setup process begins. Choose your language and press the "Next" button.
Step #3. Next button will appear when you tick on "I have read and agree to the terms of the License Agreement." Once appear click on it.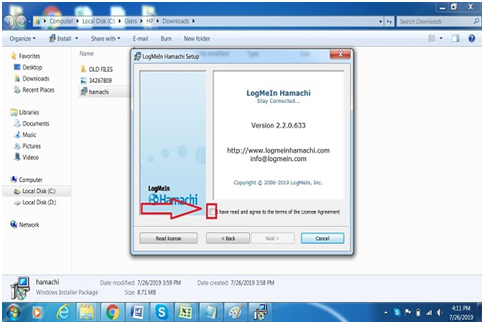 Step #4. You need to choose install options where you can change the install location by click on the browse button and if you want the shortcut of this app to desktop after successful installation then click on the box indicated in the screenshot. If not, then go with the direct "Next" button.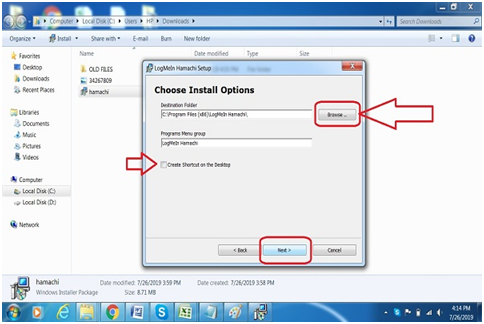 Step #5. Adware appears on the setup process if you want then tick otherwise continue by click on "Install" button.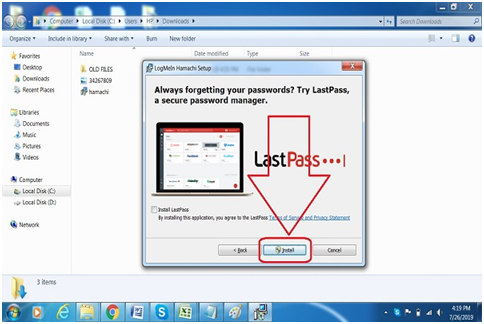 Step #6. Wait while the program is in the installation process. Meanwhile window security notification popup "Do you want to allow the following software install…." Don't worry and click on the "Yes" button to continue.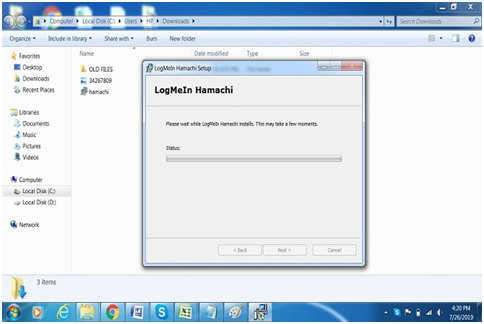 Step #7. Another windows notification appears on-screen "Windows requires a digitally signed driver" click on "close" button.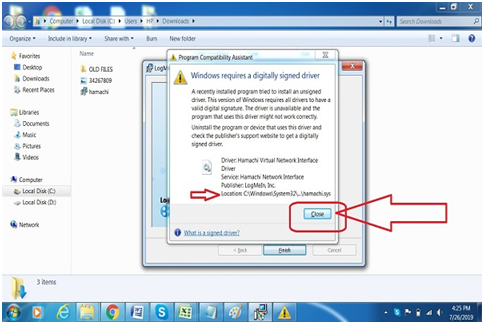 Step #8. Click on "Finish" button, and if you want to direct launch, you can tick on "Launch Hamachi" as optional.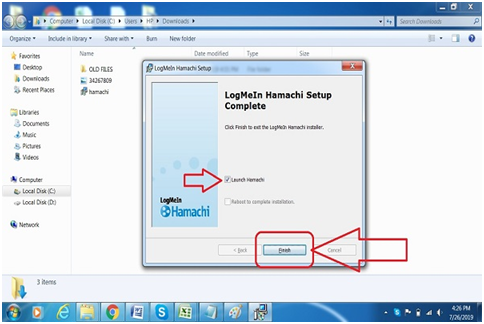 Step #9. When the installation completed, you can now enjoy your HAMACHI VPN on Window as I ticked on the shortcut and got the shortcut on the desktop.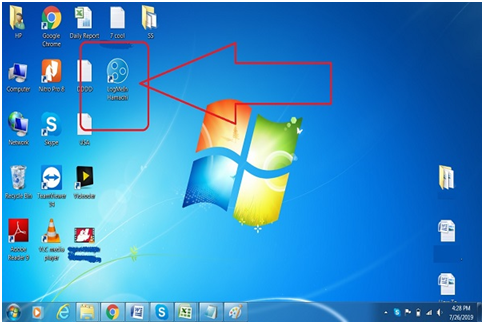 Step #10. You will get the Hamachi app look as shown in the screenshot.
Final Words:
This was a complete guide of how you can download & install Hamachi for Windows 10, 8, 7, XP, Vista. I run the setup on windows-7 if you are using the updated version some windows notification might be change. Don't worry it just the process and if you get stuck during installation or downloading method then comment us, and we will help you out. There are many other VPN available on online websites, but Hamachi provides the perfect working system for the internet-based network. You can also share this information with your friends or family who are interested in the VPN program and application.