Hao123 has one of the worlds' largest Artificial intelligence (AI) search engine systems which provide the better, faster, and more accessible service for users on the internet. This largest Chinese website knows what the user is looking and provides accurate results which are incredible. Due to the competition in the internet market, some website has criticized this platform as malware and virus full website. The internet hijackers are accusing to Hao123 website through virus installation.
The hackers are playing a smart trick by standing at the middle of hao123 and users. When a user uses hao123 service, hijacker installs some viruses without permission which was very difficult to get rid of such a virus. But now we have the solution to remove this virus and where this virus takes place into the computer system. To upgrade your information that virus does not only attack computer OS files but also change the setting of the internet browser.
Every person has its own choice and needs for using different internet web browser. According to the most popular and using web browser software are Google Chrome and Firefox. So we provide to remove virus method for them, if you are using any other internet browsing then send us detail in the comment box for the guide to remove a virus.
How To Get Rid Of Hao123 Virus From Google Chrome Extension
Step #1. Open the Chrome web browser and go to "More Tools" by click on menu three-dot vertical button located at the top right of the browser screen. In tools, you will see "Extensions" option click on it and you will get enter into new tab where extensions menu will open. Click the trash icon as you can see in the screenshot. If your Google chrome is updated, then you will get remove button which works the same.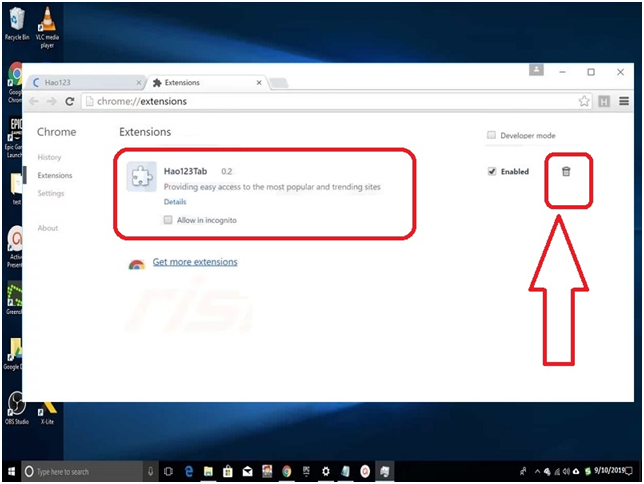 Step #2. Go to the setting of Google Chrome web browser and click on "Set page." You cannot add your required website as default home page until and unless click the symbol "X" on Hao123 web link.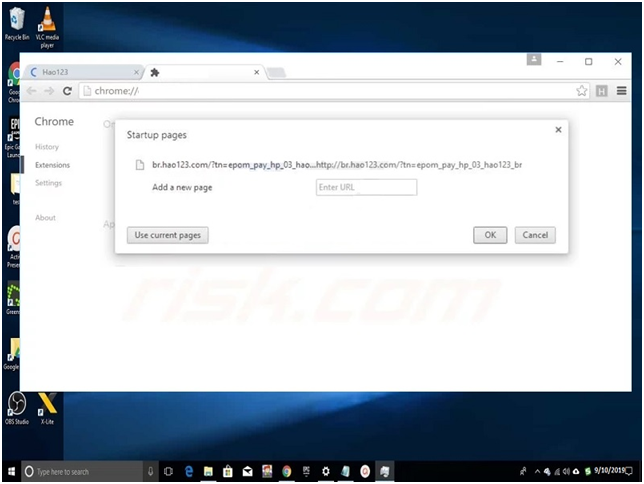 Step #3. Now you need to change Chrome default search by click on the menu and then go to setting. You will get the search section in it click on "Manage search.." and remove hao123 if it is added. Now you can apply your internet web browser as a default search engine.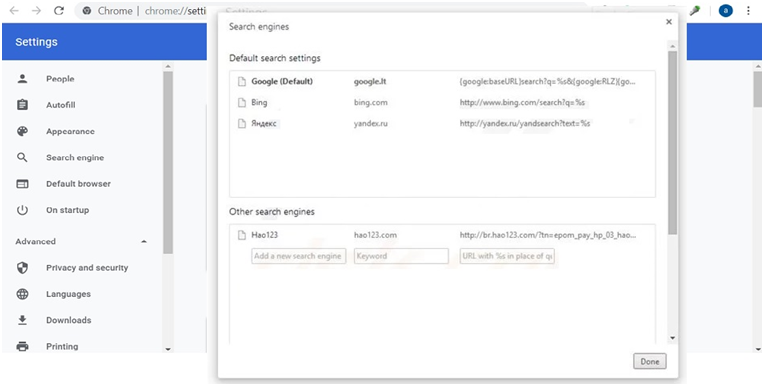 Sometimes removing hao123 web link from the default web browser then you need to follow step 4 instead of step 3.
Step #4. In this step you have to do a simple thing, go to setting and click on advanced at the bottom of the page (need scroll down).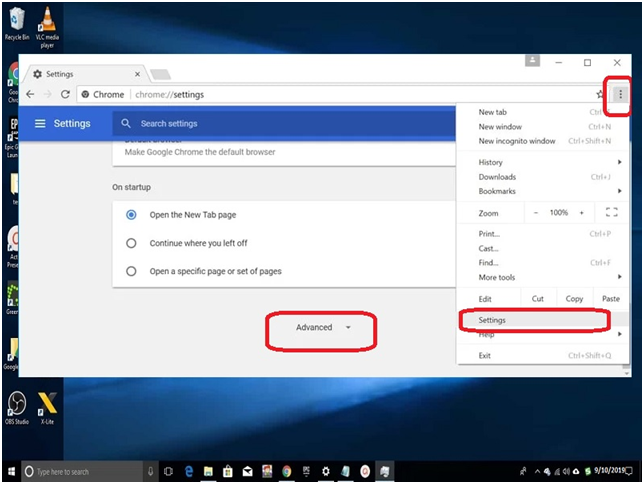 Step #5. After that, click on reset Google chrome settings option, you will go to the reset setting.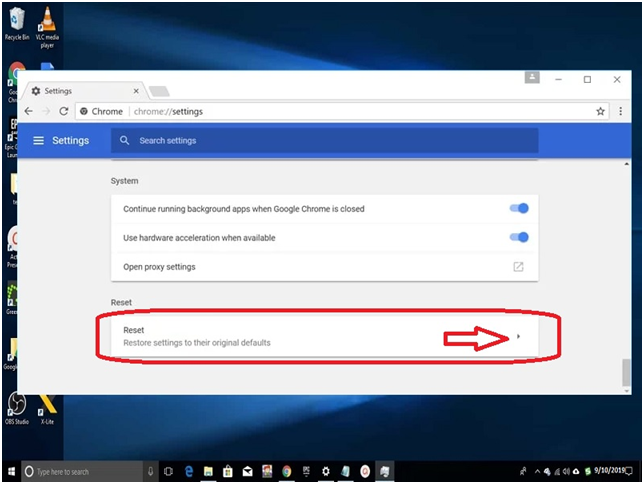 Step #6. In Reset setting notification Pop-up page appear where it will be asked to reset or cancel, click on "RESET."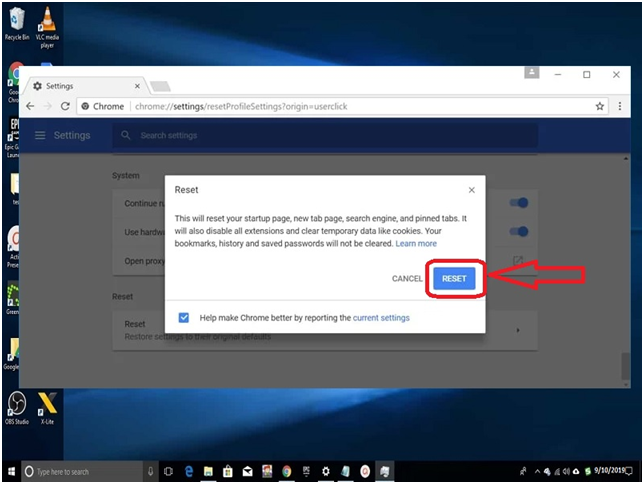 You have not successfully got rid of hao123 virus which was installed by hijackers.
How To Get Rid Of Hao123 Virus From Mozilla Firefox Add-ons
Step #1. Open Firefox web browser and go to setting and click on extensions. At same time window is open you can remove any browser plug-ins which you don't want and seems suspicious.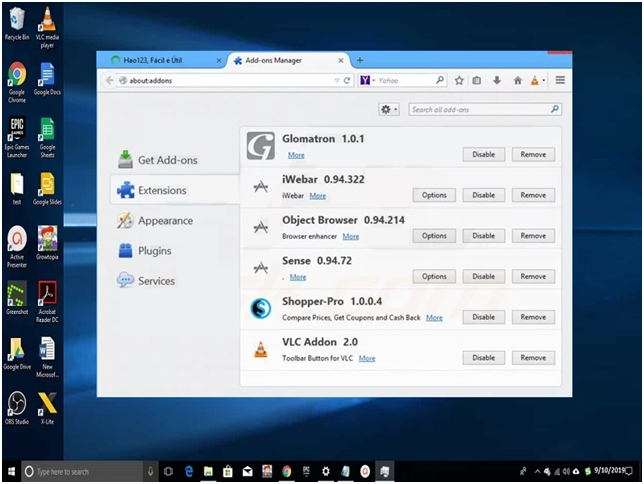 Step #2. Now you can reset your default homepage setting, for that open menu and click on "OPTIONS." Here you can remove Hao123.com domain link while the browser is open. It will come when every your Firefox browser is operated, so try to change the default setting.
Step #3. In Firefox browser link bar type "about config"and then enter. Now type "hao123" located at the top in the search filter. You get preferences result, right-click on it and click on the "Reset" button which will restore your default setting. If it does not work, then try the reset step.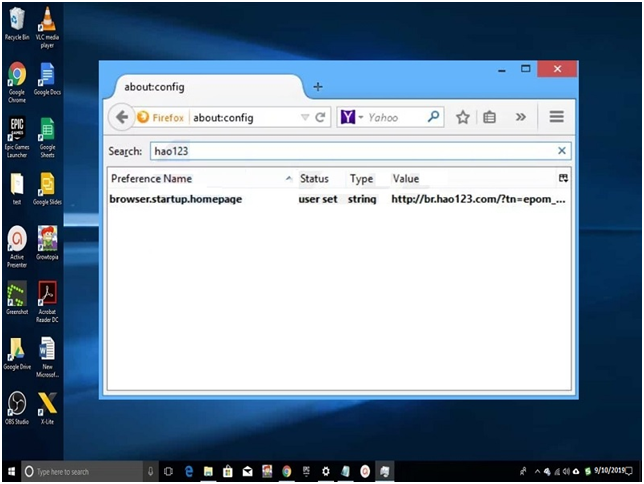 Step #4. In this step you will reset your Firefox browser through setting, to remove a virus. In the Firefox web browser, click on the menu and click on the "help" button.
Step #5. Now click on "Troubleshooting" information.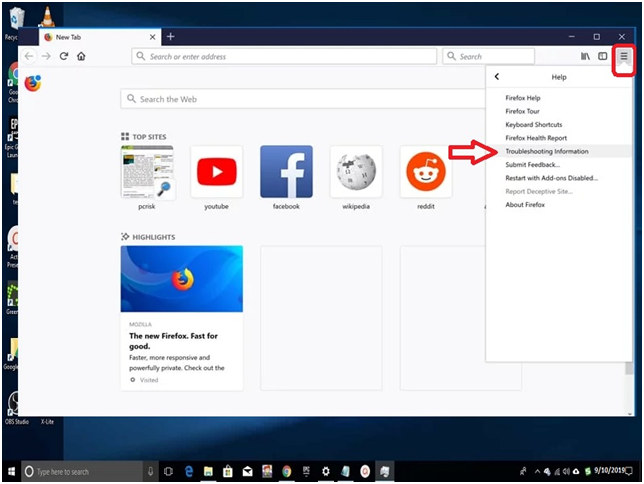 Step #6. You will enter into another page at same open browser search for "Refresh Firefox" and click on it.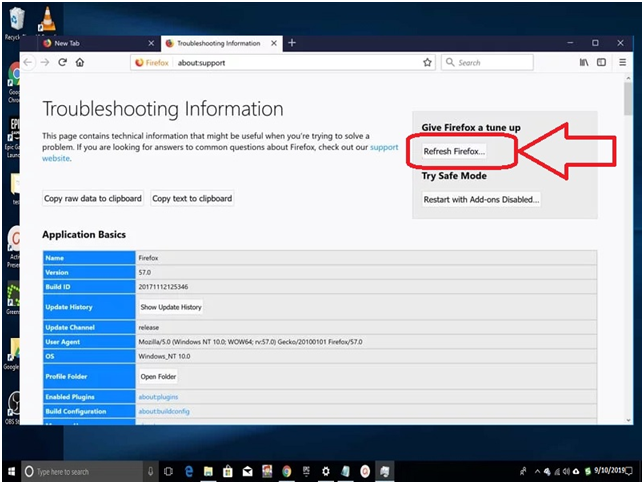 Step #7. When you complete step #6, notification pop up on screen which asked to refresh or cancel. Click on "Refresh Firefox" button.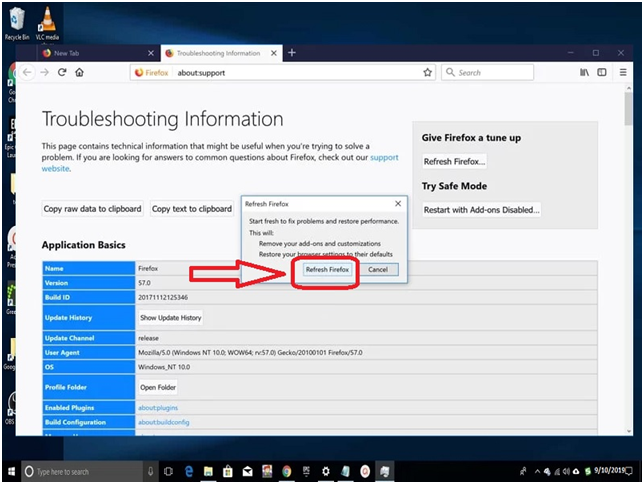 Now you're free from any virus which came through hao123 website and attacks your Firefox web browser.
Final Words:
Hao123 website is not a virus threat, but some hijackers take advantage of this website. In this way your computer web browser gets infected. If you think that this information helps you to remove virus from windows, then share this information to your family and friends. Don't forget to give a review using the comment box.