Now you should easy to add your favorite songs from SoundCloud to your music collection, let's how to do.
Everyone loves to music and you know the there are multiple platforms like mp3boo, Spotify and others that offer you to get the latest music track and all are the huge market covers in worldwide. So if you are searching for your favorite music to play and download, then this is a way to get from SoundCloud.
Yes, SoundCloud offers to download and offline to play music on various platforms. But it isn't always handy to jump from app to app depending on what you want to hear. So that's the reason behind here to help you do just that.
1ST Official Way to download songs from SoundCloud
Well, you're searching for how to download songs from SoundCloud, so you do not need to go any other place, because in this we will guide you the official way to download tracks from SoundCloud. It's now easy downloading tracks using the official.
Here's you Just look below the track you're playing, in the similar area that you would go to comment on the track. On some tracks, you will see a button here marked "Download." Just click that and you're good to go.

So you find the simple one way SoundCloud intends for users to download tracks, but you'll become aware of that not all tracks can be downloaded. This is by mean, as artists have the option to allow or disallow downloading of their tracks. You'll also become aware that you can only download one track at a time — downloading whole playlists isn't an option.
2ND UNOFFICIAL WAY TO DOWNLOAD SONGS FROM SOUNDCLOUD
If you play your favorite tracks and you're looking to download aren't available for download directly from the SoundCloud website, then you'll need to turn to unofficial methods. This isn't authorized by SoundCloud and is in fact not allowed in the company's terms of use. To date, it doesn't seem that the company has banned users for downloading via third-party means but do be alert that it isn't officially supported.
Download via a browser extension
Well, Download from SoundCloud by using browser extension. There are a hardly any out there, but we like SoundCloud Downloader Free for Chrome or SCDL SoundCloud Downloader for Firefox. Steps are similar for both platforms [Chrome and Firefox].
Step 1: First, Download and Install the SoundCloud Downloader Free extension for Chrome (or SCDL SoundCloud Downloader for Firefox).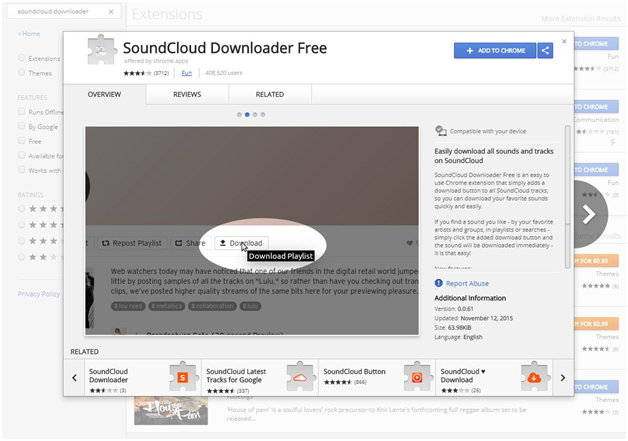 Step 2: Now you simply Find a track you want to download from SoundCloud.
Step 3: And just Click the download button that now appears below every track, or hit the download button at the top to download a playlist.
Note: these extensions may be handy if you're downloading a lot of files from SoundCloud, they do run the same risk of infecting your computer with a virus that any browser extension does. Be careful about what you click and what you install.
Download via a third-party website
By using the third party website, you can easy to download SoundCloud music for you. Simply just you want to copy the URL of a given song from the top of your browser and head to a website that handles the rest for you. So let's see how to do.
Step 1: First of all, Find a track you want to download from SoundCloud and copy the URL from the address bar at the top of your browser.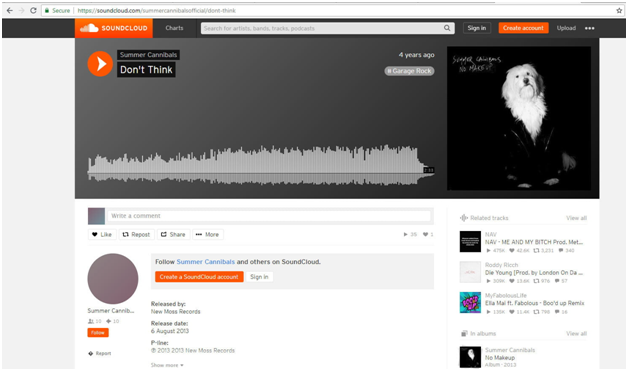 Step 2: Now Go to the KlickAud website.
Step 3: And just Paste the URL and hit the Download button.
That's it.
Now you can easy to download song's from the Soundcloud music app. If you have any query about the above motion methods, then feel free to comment box.
Editors' Recommendations: