Let's Play your high console game on your iPhone with Gaming Controllers. Yes, now it's easy for PS4/Xbox One/Nintendo Switch gamer. Ncontrol is a well made wireless controller that support to iOS devices.
What is Ncontrol?
nControl is a one of the best Controller in nowadays and which adds third-party controller compatibility to the iOS, tvOS, and macOS operating system. It is developed by the veteran jailbreak developers – Kevin Bradley and Luca Todesco.
Supported Controllers:
Once you install nControl on your iPhone, iPad, Apple TV, you can use the following third-party controllers with –
 Xbox One (Bluetooth model)
Sony PlayStation DUALSHOCK 4/Slim
EVO VR Pro
EVO VR Controller
Nintendo Switch Joy-Con
Nintendo Switch Pro
iPega controller
How to Connect PS4/Xbox One/Nintendo Switch Controller to iPhone, iPad, ATV
Step 1. First To Open the Cydia and install nControl from Chariz repo.
Step 2. Now Open the app from the home screen.
Step 3. And then Put your controller in pairing mode. If you have a wireless PlayStation 4 DUALSHOCK controller, long press the marked buttons as shown below to put it in the pairing mode.
Step 4. Hold buttons until the controller shows up in the app on your iPhone or iPad. After that, the app successfully detects, tap the controller's name.
Step 5. And then Press the arrow button in the top-right corner just below the status bar and select Connect Device to connect your device wirelessly to your iPhone.
That's it, now you can see and select Connect Device from the action sheet that appears on the display.
After the connection is established, EVO VR virtual reality controller users press the "B" and "@" buttons together to get into playing mode.
Step 6. Next to Run the preferred MFi-ready app or game that you want to use with your controller. well-liked games like Asphalt 9: Legends, Angry Birds and Fortnite are fully MFi-compatible.
How to Unpair/Disconnect:
Just you have to scroll the arrow button to disconnect or unpair your controller(s) when you are done playing.
How to Download Ncontrol Cydia Tweak
The Ncontrol tweak is available from the Chariz repository for $9.99, it's a paid controller and also which serious mobile gamers taking a concentration; also, the tweak supports all jailbroken iOS 7-12 devices.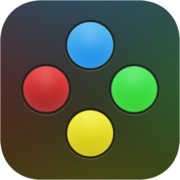 Use Sony Dual Shock 4 / Slim, XBox One, Evo VR Pro / Mini controllers and Nintendo Switch Joy-Con controllers in any application that supports MFI controllers. Including emulators like Provenance.