If your free Ads posting is not working even with every possible paid or free ads post website and still didn't get the result then this article will help you to get the success. Because we provide the best method of how to post Ads on Craigslist & Backpage in details but you should know first what craigslist and Backpage are?
These platforms provide the classified ads to the publisher where online directory services connect the user post resumes and look for jobs. It provides the free ads feature to either buyer or seller sites. With the help of favorite web browser, the user can publish local ads on Craigslist and Backpage. Because they both give certain free services to personalize ads and provide the benefit to the publisher.
Due to the internet market service like Craigslist and Backpage, it becomes very easy to find what and when you want. It has become an excessive amount if ads community based service websites where a person gets the free classified lists.  Which allow the user to get the free service of posting ads or responding to them and these two has become the largest offering services in today internet ads posting market.
WARNING: In order to get rid of spammed email, hide your email ID through post ads website feature which will not show your email address publicly.
We discuss how to post Ads in both advertising sites separately which allow you to understand crystal clear.
How to Post Ads On Craigslist
Step #1. Open the Craigslist web site in the suitable web browser and click on "Create a Posting" appear at the top left on the screen.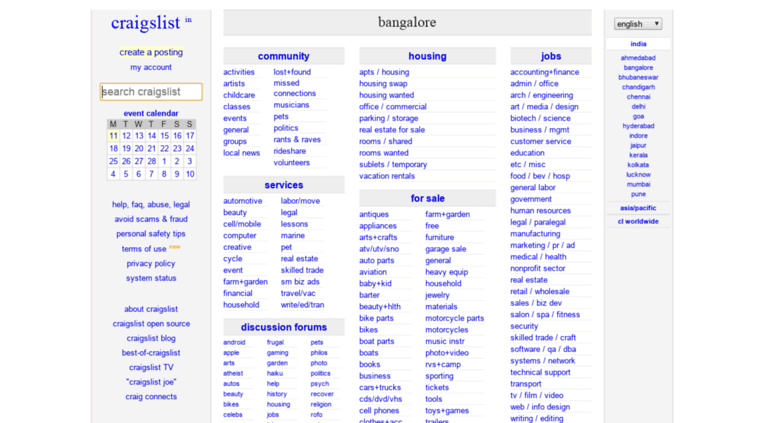 Step #2. Now select the category of your post, which type of post you would like to publish. For testing, I select resume/job wanted and hit on continue button.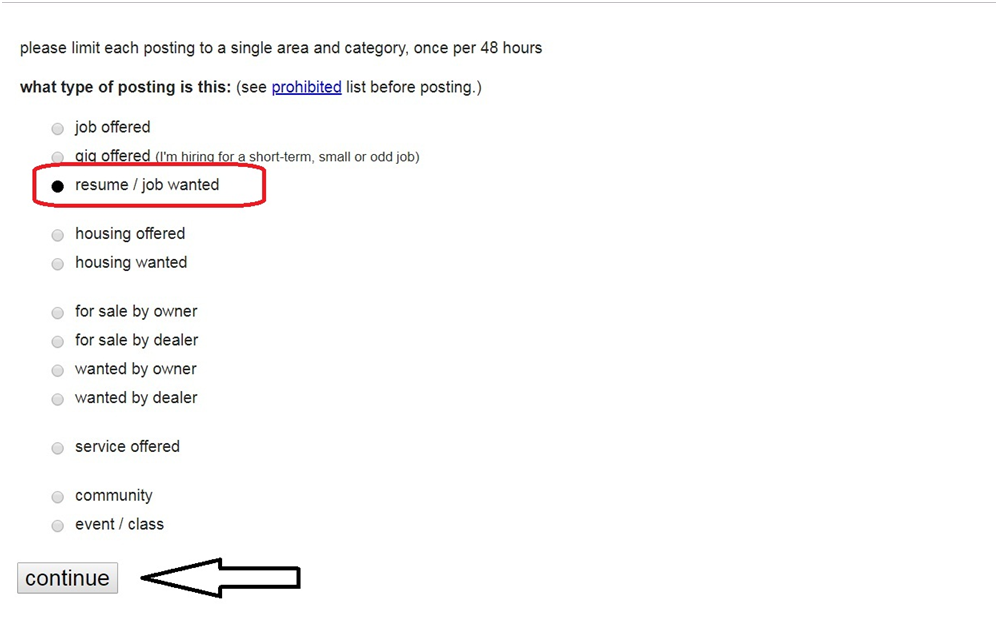 Step #3. In this page you will ask "Which of these applies?" this option you need to select in order to complete ad, I select "I'm offering a job" and click on continue.
Step #4. Now you need to select the category of which type of job you are offering, I select "customer service" and hit the continue button.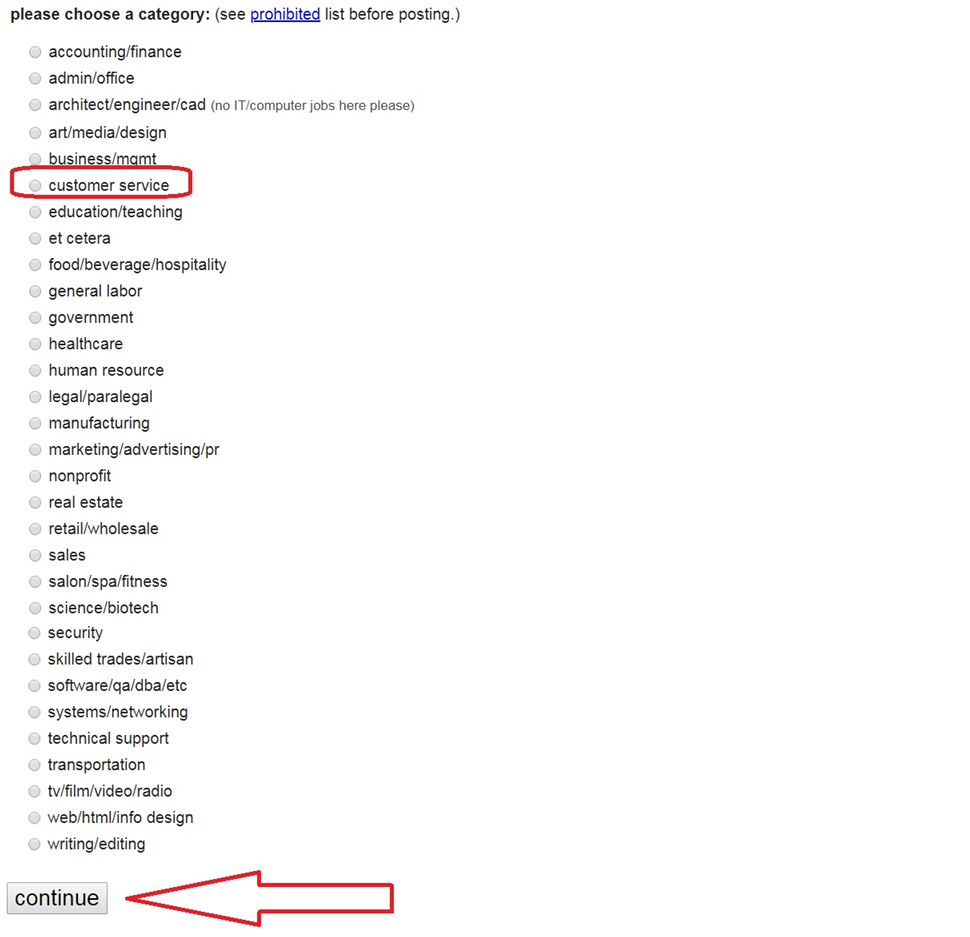 Step #5. In this step you need filled the details to the provided field and click on continue, your ad will be posted to Craigslist. The contact details must be valid, so the viewer of the ad can easily contact through given contact details.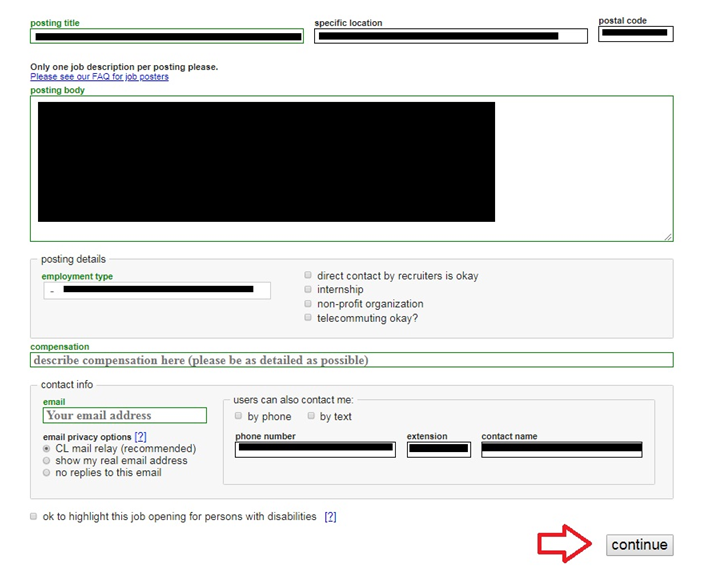 Note: Make sure that you already create an account on Craigslist and Log-in to Craigslist.
Your ad will be posted within 15 minutes
How to Post Ads On Backpage
Step #1. Open the Backpage official link into your web browser and click on metropolitan area in order to ad post.
Step #2. On the top of your screen, you will see the "post an ad" button click on it.
Step #3. In this step, you need to concentrate on the section of Backpage in order to post it and also the subcategory that allows your post to publish to most appropriate by clicking on the location which corresponds to your post.
Step #4. In this page you need to fill the advertisement details to the provided field such as title, description, email, contact digits, selling price, location, and address.
Step #5. You can upload your product original image by clicking on browse button from your storage device, this helps the posted ads showing to a more positive way to the buyers.
Step #6. Last step to submit the post by double click on the continue button.
In order to activate your ad on Backpage website, you need to open your email ID which you provided to Backpage during registration and click the link received through Backpage email which allows your ad to activate it. You can even copy that link and open into a new tab web browser.
Soon you will be getting the response from the different buyer through your provided contact details.
 9 Best Alternatives to Craigslist and Backpage 2019
Craigslist and Backpage are FreeAdsTime from where user can post ads for free which connect between customers and users. In this way the section devoted to craigslist to services, housing, gigs, jobs, community, personals, resumes, discussion forums and events. These alternatives are related to ads posting which allow you to switch the platform if you are very used to Craigslist and Backpage.
Craigslist and Backpage alternative: These are the alternative to Craigslist and Backpage free ad posting sites which allow the same function but not very much popular as Craigslist and Backpage.
1#. eBay
eBay comes in a category of free ads websites like Craigslist and it stands on the Alexa ranking of 26.
2#. OLX (Let Go):
OLX is a very famous and popular free ads site like Backpage which stand on 10 rankings in Alexa list.
3#. Gum tree:
Gumtree is a Backpage alternative because of the free ads feature and got the 1 rank in Alexa.
4#. Classified Ads:
Classified Ads are also popular as OLX and Craigslist like sites, where millions of user buy the best products and service every month and got the 9 ranks in Alexa.
5#. Oodle:
The best alternative to Backpage is Oodle which stands on 9 ranks in Alexa category.
6#. Ad Post:
This free ads service site provides the regular income with its smart feature that works for millions of buyer and sellers which makes these websites like Craigslist site. It also stands on 16th rank in Alexa list.
7#. Hoobly:
If you are from Europe and you are looking for pets related ads then Hoobly is the good New Backpage alternative site which stands on 20th rank in Alexa.
8#. Sale spider:
Fast service as Craigslist like websites is Sale spider which gives the complete hub of sales and purchase where user gets the deep category of products. Because of the fast service, this site stands on 22 ranks in Alexa.
9#. Ads Globe:
This ad-free site provide the worldwide sale & purchase which make it more wide service center and it is Backpage like sites. This free ads site comes in 41 possession rank in Alexa list.
Tip: If your ad is related to employment then add the pay and location in details which provide you the valid response.
Some time due to the Law restriction craigslist or Backpage does not open in your country in that case we provide the alternative to these free ads post websites. If you think that these two are suitable for your ad posting then follow the method to get the perfect activated post of your selling product or service. We also described some knowledge related to How to Post Ads on Craigslist & Backpage, if any question or query raised related to the topic then contact us through the comment section.